What is stock funding and why do you need it?
Funding helps you to stock your forecourt with vehicles, including cars, motorcycles and light commercial vehicles, without using your own funds. You can tailor your borrowing based on your business needs throughout the year.

"Close Brothers Motor Finance have given us the best funding platform in the market"

David Wilson - Henson Motor Group
Learn more about Funding
Get the vehicles your customers want
Our exclusive forecourt and industry insights ensure you have the right stock for your customers, reducing 'days-to-turn' and maximising profits.
Free up your cash flow
Purchasing vehicles without using your own funds means you can invest elsewhere in your dealership.
Grow your business
Funding can help you purchase vehicles for your forecourt to grow your business.
Funding packages
All our funding products offer loans from £30,000 upwards.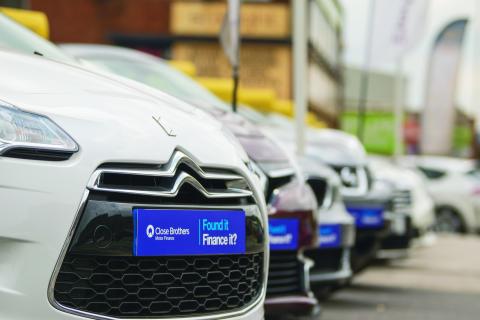 SOPRA (Formally APAK)
Using the SOPRA system, you can add or remove vehicles when you want. Monitor and control the cost of funding individual units, and stock your forecourt at a competitive rate.
Loan secured against funded vehicle stock
Drawdown up to 80% of the invoice value of the vehicle
Reclaim for up to 150 days with interest accrued on the loan balance at an agreed fixed rate. The value of part exchange vehicles can also be reclaimed.
Full control over the facility
Monitor the cost of individual units
Monthly vehicle forecourt audit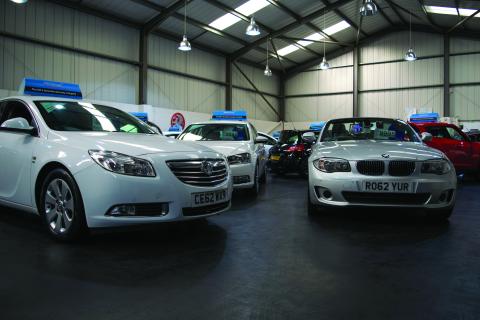 Stocking loan
Stock your forecourt at a competitive rate using a stocking loan. It's outside of system defined parameters and a flexible way to stock. Admin overheads are reduced because you don't need to remember to add or remove vehicles. Plus there's no monthly audit.
Loans can be unsecured, but security may be required
Capital plus a fixed interest rate repayable by standing order
Loans can be arranged between 12 and 36 months
Flexible stocking option
Business development loan
A business development loan is a shorter-term loan that can be used for purchasing stock or making improvements to your forecourt. Get fixed repayments and end points, and a flexible way to stock your forecourt. Admin overheads are reduced because you don't need to remember to add or remove vehicles. Plus there's no monthly audit.
Unsecured 
An interest free capital loan, repayable by standing order
Fixed repayments over a term of 12 months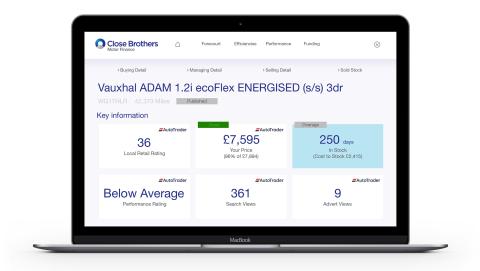 Forecourt Insight
Our powerful new data tool will change the way you run your forecourt and revolutionise how you manage stock. In partnership with Auto Trader, this unique innovation for the motor industry brings your data to life, helping you make informed decisions and maximise profitability, whilst enabling you to adapt to market conditions.
Easily identify the most desirable stock to suit your customer base
Sell quickly and be accurate with pricing
Eliminate under-pricing and over-pricing to improve days to sell
Achieve your business goals
Get funded within 5 working days
Your new funding option could be set up within 5 working days.
1. Discuss your options
Your account manager will discuss our funding product range with you, and suggest a bespoke funding package suited to your needs.
2. Gather information
We will support you in gathering the necessary information, including credit searches, bank statements, personal assets and liability statements, latest signed accounts.
3. Review application
Your account manager will work with our Credit team to review your application for funds, ensuring the underwriting team have a good knowledge of your business to make an informed decision.
4. Sign paperwork
Paperwork signed and returned.
5. Funds released
Upon approval, the funds are released into your business. You can now start to source the stock you desire for your forecourt and are on your way to achieving your business goals.
6. Partnership commences
Our partnership commences! Remember, your account manager is on hand for advice and support as to how to make the most out of your funding facility
Grow your business with stock funding
Complete the form and one of our experts will be in touch with you shortly.
Award winning service