Access to office-based support teams and partner hubs
Turn to our support teams whenever you need day-to-day help or advice. We also have five partner hubs across the UK where sales teams work closely with you to optimise your performance.
You'll have a dedicated account manager
An account manager who'll visit regularly to give guidance and support on any opportunities and challenges. So whether you're looking for advice on the best stock to purchase or how you can submit your FCA returns, they're on hand to help.
Real people, not computers
Our underwriters take the time to get to know you and your business, and work with you to get your customers into their chosen vehicle. We're dedicated to building long-lasting relationships with our dealers.
Personalised approach
An individual and personalised approach to your business, alongside one-to-one training and additional products such as stock funding to help your dealership grow.
Our promise
We're here to support you and we're committed to helping your dealership succeed.
Hands-on expertise
Working closely with you to maximise your potential.
Help your business grow
Your account manager can offer additional funding products, that could help you grow your business or develop your forecourt.
Make finance easy
Our referral service and electronic signing technology makes vehicle finance hassle-free for you and your customers.
Go the extra mile
We don't just use computers to make decisions. Our 'can do' underwriters leave no stone unturned when reviewing your customers' circumstances.
Give you peace of mind
We're 'can-do' people and genuinely passionate about getting to know you on a first name basis.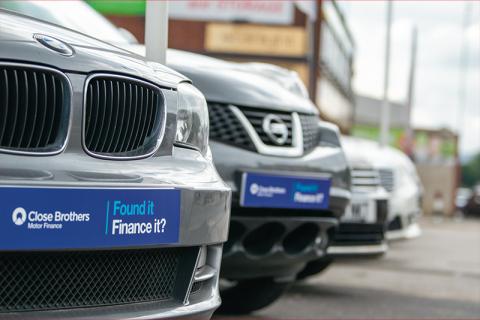 Supporting compliance
We know becoming FCA compliant can sometimes be a complex and daunting task, which is why we're here to help you on this journey, including:
FCA applications
RegData returns
Conduct and compliance
Future regulatory changes
Stock funding
Our stock funding can be up and running in days, helping you to maximise sales and grow your business. Our priority is to ensure you have the right stock, helping you reduce your 'days to turn' and increase your profits.

Achieve your stocking plan objectives and reach your business goals
Purchase the stock required to meet the needs of your customers
Free up capital to invest elsewhere in your dealership
Your dedicated Account Manager will use exclusive insights to advise you on how to get the most from your stock funding plan
Finance solutions
We offer competitive, flexible finance products for your customers, including Conditional Sale, Hire Purchase and Personal Contract Purchase.
Conditional Sale (CS)
If customers want to own the vehicle in the long run.
Hire Purchase (HP)
If customers want the option to hand the vehicle back.
Personal Contract Purchase (PCP)
If customers want the option to change or upgrade their vehicle.
Our partners say ...
We get a good deal with them. They have always been good to us. Underwriting deals and if they are any issues the accounts manager sorts it out.
My account manager is absolutely amazing, the girls in the office are great, I never have to ask for anything and if I do ask for something, I don't have to chase it, it gets done and they make my life easier.
we've got the funding and we only deal with close brothers. They give us good service and its a fairly sharp turnaround.
Every time we've called someone is always there to help and we've always received good feedback from the customers and if they needed to change the dates they always can. We can call our rep for anything and it's sorted out straight away.
I've used them for 15 years, the account manager is really good the online system is easy to use and the pay outs are quick.
I've used them for over 20 years, the service is very good everything they do is fine.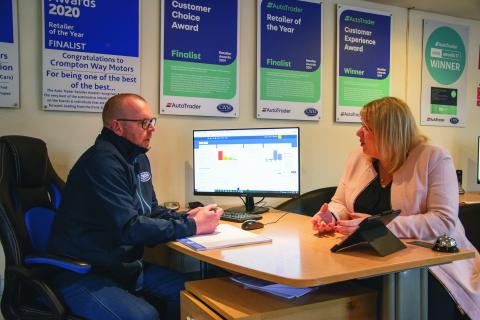 Market knowledge
Our account managers are a constant source of information and market insights for dealers. In addition, our news and insights provides must-have knowledge into driver buying habits and the factors affecting market conditions. Thousands of dealers and drivers take part in this research, making it a reliable and trusted source of information.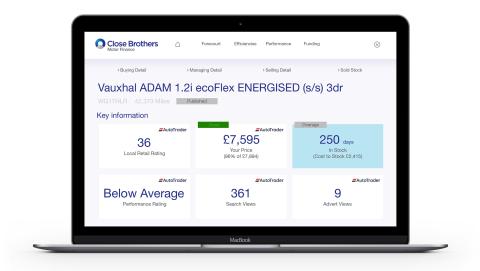 Auto Trader Forecourt Insight
Our powerful data tool will change the way you run your forecourt and revolutionise how you manage stock. In partnership with Auto Trader, this unique innovation for the motor industry brings your data to life, helping you make informed decisions and maximise profitability, whilst enabling you to adapt to market conditions.
Use data to sell faster and at the right price point
Sell quickly and be more profitable with accurate pricing
Eliminate under and over pricing to improve days to turn
Achieve your dealership goals