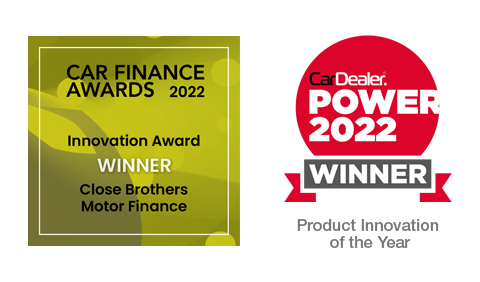 Revolutionise how you manage stock with our multi award winning Forecourt Insight tool
In partnership with Auto Trader, this unique innovation for the motor industry brings your data to life, helping you make informed decisions and maximise profitability, whilst enabling you to adapt to market conditions.
Use data to sell faster and at the right price point
Easily identify the most desirable stock to suit your customer base
Sell quickly and be accurate with pricing
Eliminate under-pricing and over-pricing to improve days to sell
Achieve your business goals

Truly understand customer demand
Use this market-leading intelligence tool to price your stock based on regional trends, stock inefficiencies and consumer behaviour. Powered by Auto Trader and delivered by Close Brothers Motor Finance, your Account Manager will analyse industry-wide statistics to help you manage your forecourt more successfully.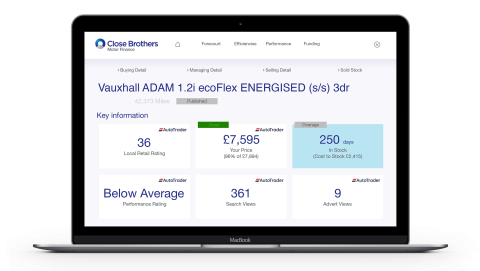 Your bespoke dashboard
This unique data tool is accessible through your Account Manager, who will create your bespoke dashboard, simplify the data, and help you understand how it works. They'll do this every month. If you don't have access to an Auto Trader account, you can still benefit from an enhanced dealer funding dashboard through our partner, SOPRA.
Vehicle description: Details the make, model and derivative of the vehicle along with VRM and mileage
Local retail rating: Detailing the vehicle's desirability within the local area (50 mile radius)
Performance rating: Details the current performance indicator rating based on observations over the last 7 days
Search views: Details the vehicle's total number of search views observed since inception
Retail price: Details the vehicle's current advertised price along with price position to the market
Days in stock: Detailing the total number of days the vehicle has been in stock as well as "cost to stock"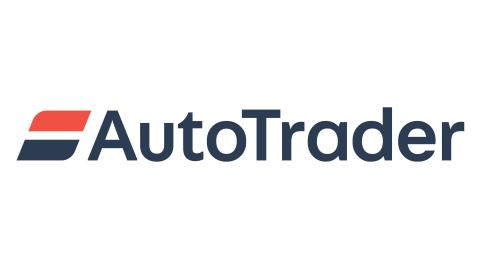 A partnership like no other
Auto Trader, SOPRA and Close Brothers Motor Finance data is combined to bring you information and insights for the future success of your forecourt. This is underpinned by our skilled and knowledgeable Account Managers, who use their knowledge and expertise to recommend the best actions to take.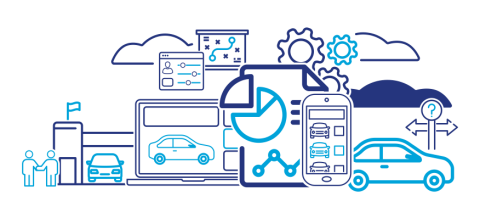 A dedicated tool for forecourt success
We fund your forecourt and help you manage your stock more efficiently to improve your days to sell and improve stock turnover.
We are the only finance provider to offer this scale of data and intelligence for our dealer partners. Unlock your dealership's full potential with this market-defining deep knowledge that will ultimately grow your business.
The highest quality information to support your business
Don't miss this opportunity. Speak to your Account Manager to get started
Over 65 million monthly visits to the Auto Trader marketplace
Over 65 million monthly visits to the Auto Trader marketplace
Analysis trends
Recording significant changes to price, supply and demand daily
Over 400,000 vehicles listed
We have over 400,000 vehicles listed
Data quality
Information from 13,500 retail partnerships
Scanning
Daily analysis of around 900,000 vehicles across the market
Award winning
In-depth, award winning knowledge of our dealer partners
Knowledge is power. More power to you.
Working with you to understand how data will benefit your business
Frequently asked questions
Grow your business up to 35% with stock funding
Complete the form and one of our experts will be in touch with you shortly.